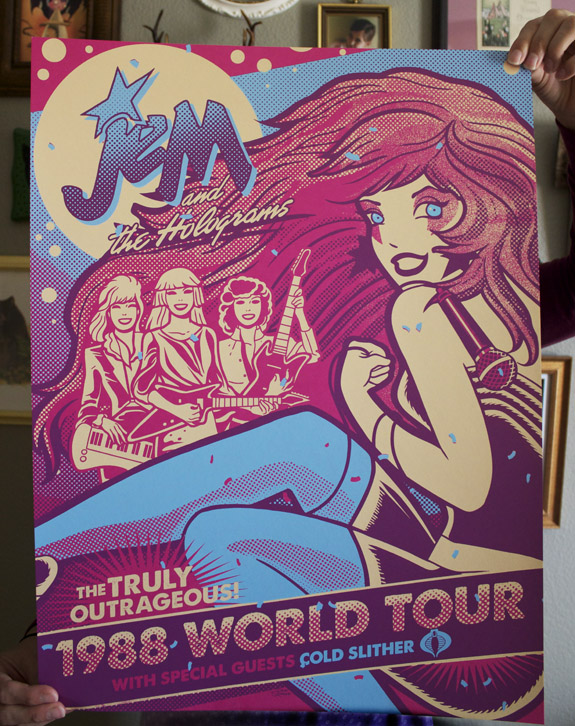 As a kid, I lived and died by Transformers and G.I.Joe. They were the cartoons of my day. Since then both have been brought to the big screen and been hyped with an overabundance of attention and merchandise. Well what ever became of their kid sister, Jem and her lovely band The Holograms? No love for Jem?
Tonight from 7-10pm Gallery 1988 West opens their new show "We Made Them Do It". This exhibit takes a step back from the usual ultra popular cult show themes and instead takes a look at some of the more obscure and lesser celebrated movies and tv shows. My screen print will be shown and available for purchase at the show and then will be for sale online from the Gallery 1988 website on Saturday, July 27th.
***UPDATE*** You can now order this print online from the Gallery1988 site. The print is 18×24 and printed with 3 colors on Razzleberry French paper.