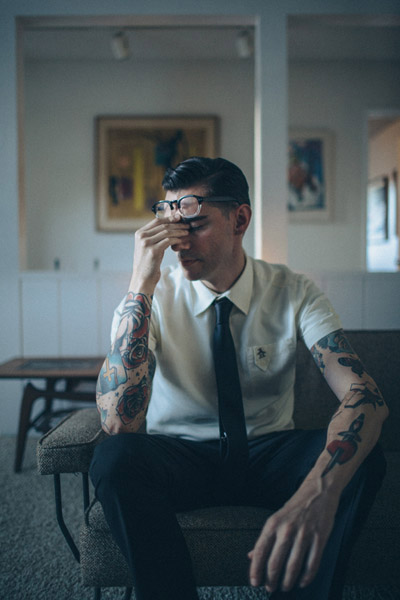 Drawing upon a small-town upbringing filled with monster mags, cartoons, and music, Dave Quiggle developed a unique, midcentury-influenced, postmodern style marked by creative whimsy and intellectual depth in equal measure. His work offers escapism through the language of vintage animation, Americana, and otherworldly illustration.
Quiggle first rose to prominence in the hardcore-punk scene, creating artwork for several bands (including his own). His illustrations now adorn album covers, posters, packaging, and merch for Joey Ramone, Foo Fighters, Mondo, Cypress Hill, Sick Of It All, Pearl Jam, and Johnny Cupcakes, among others, and special commemorative work for Star Trek, Adventure Time, and Teenage Mutant Ninja Turtles.
He became one of the first WonderGround Gallery artists in the Downtown Disney District of the Disneyland Resort, followed by a successful solo show at LA's Gallery1988, titled Icons Of Affection.
A sought-after tattooer for nearly 20 years, Quiggle can be found most days doing appointment-only work with his friends at Old Rose Tattoo in southern California.
Contact at: dave@davequiggle.com